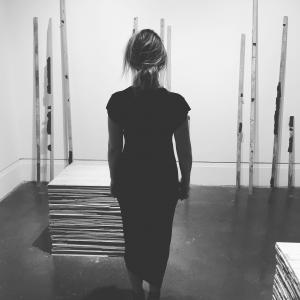 Olga Klosowski
Artist member since 2018
Mississauga , Ontario
Olga Klosowski is constantly searching for new ways of commemorating history. Her work uses found objects in two and three-dimensional forms to alter conventional ways of recording the past. There is a constant nod to the home and the spaces we occupy and what we leave behind where ever it may be. Klosowski includes her passion for architecture, furniture and design into her contemporary art practice.
---
When did you start making art, and why?
I've always been making things since I can even remember. I was never good at sports, so I went to art school instead.
What do you listen to when you work?
Talk Radio, Bad at sports podcasts and any music that suits my mood that day
Favourite medium
Graphite, but I work with found objects as well and printmaking
Favourite artist(s) right now
Dan Bernyk, Zeke Moores, Susana Reisman
Why is art important to you?
It is my form of meditation
When I'm not making art, I'm (a) ...
Mom to a 2 year old